President Obama does not bluff when dealing with our foreign enemies. He gives them what they want and then huffs and puffs for domestic political purposes. He reserves his bluffing for dealing with His domestic enemies, i.e., radical terrorists (conservatives and some Republicans) who disagree with and might otherwise try successfully to block his plans for change in which we had better believe in which we can believe.
"I Don't Bluff – MOSAIC Magazine".
(At long last, the right questions are asked and the logical conclusions are drawn. What took you so long, guys? I am amazed. Anyone with half a brain could arrive at these conclusions long ago.
And just to prove my point I refer to a little article I wrote more then a month ago : The Deal Matrix
But still I'm happy that finally someone did it. – Artaxes)
Suppose the president never intended to roll back Iran's nuclear program. How then would he proceed?
By Michael Doran | February 6, 2014 at 5:00am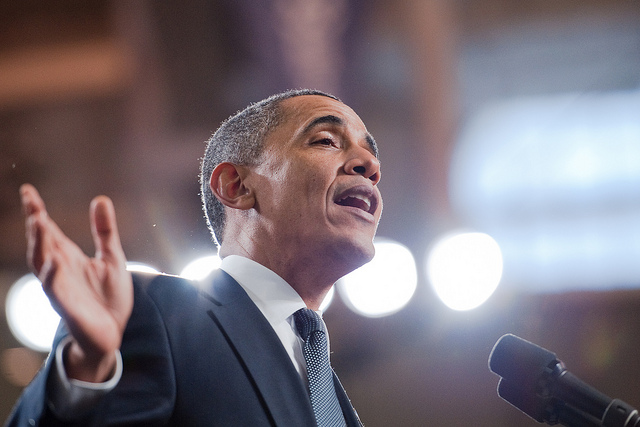 Photo courtesy Flickr/pennstatenews.
President Obama has repeatedly promised
to do whatever it takes to prevent Iran from acquiring a nuclear bomb. If there is no other choice, he says, he will resort to force. In a March 2012
interview with Jeffrey Goldberg
, the president famously rejected the alternative policy, namely…
View original post 1,596 more words